We are Reception!
Our Reception Unit.
We have two classes in Reception but we operate as one big happy unit.
Please click HERE to view our Reception New Starter Booklet
We would love you to have a look around our wonderful classroom.
__________________________________________________________________________________________
What are we busy exploring in Reception?
Autumn 1
What do I know about me?
This mat shows you what we will be learning this half term in each area of learning. It also includes the questions we will be exploring and a few of the books we will read. We hope you find this useful so you can talk about school with your child and the exciting things we are doing.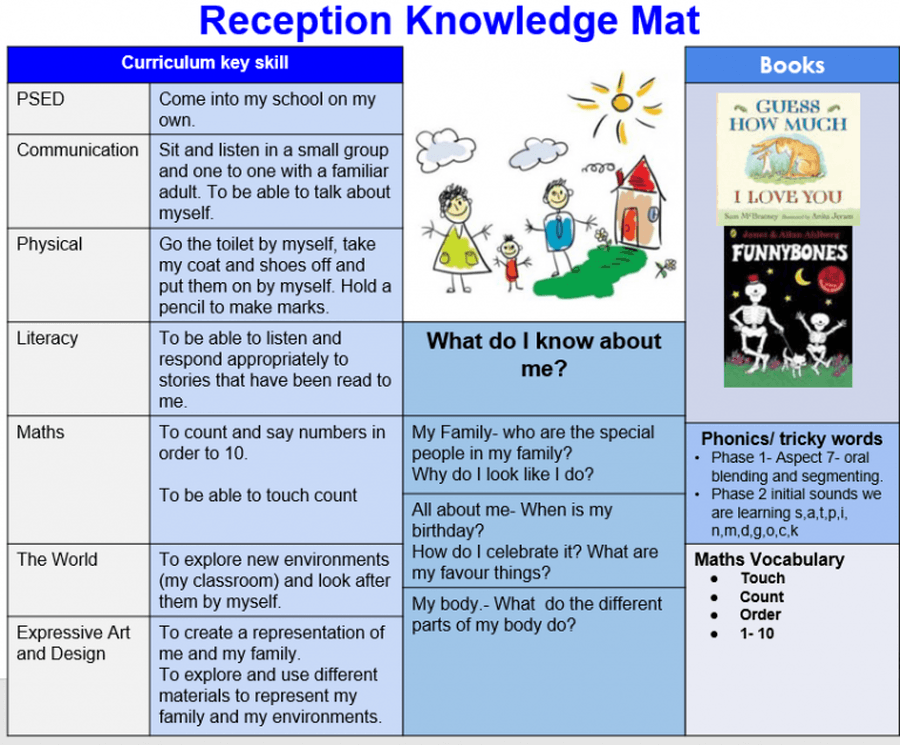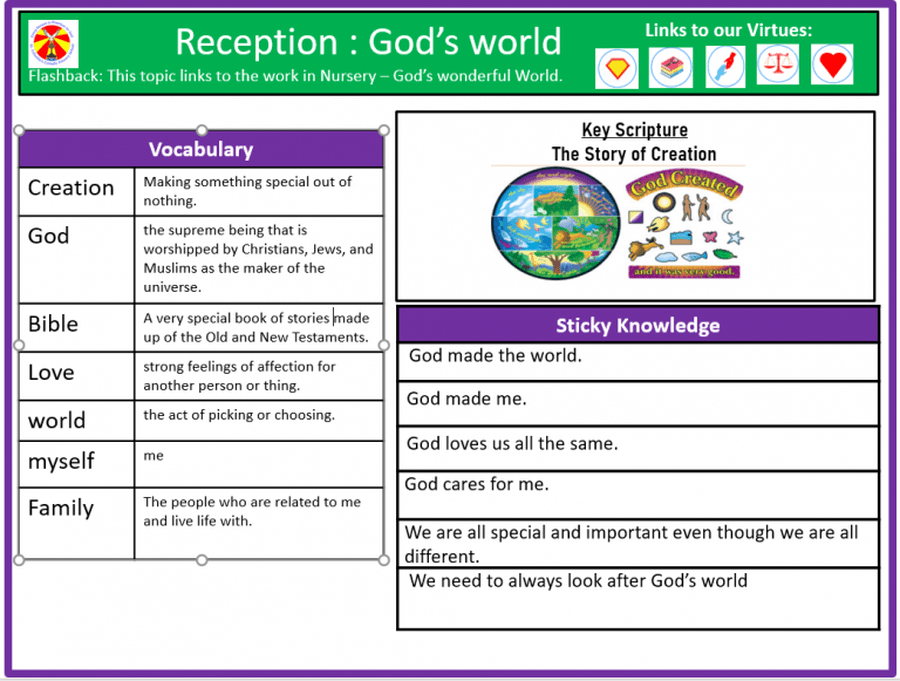 _______________________________________________________________________________________________
Autumn 2
Why are there so many leaves on the floor?
__________________________________________________________________________________________
Our aims for your child's time in Reception!
In Reception, we work together to give every child the best learning experience and provide an education to meet all children's needs. At St. Columba's we will help the children to achieve their full potential, developing their thinking, their knowledge, skills and attitudes to prepare them for life in our ever- changing world.
We aim to create a warm, happy, secure and inviting learning environment, which will help the children to feel comfortable, confident, and respectful of themselves and others, regardless of gender, race or culture. We want the children to have fun and to be happy, independent – to think and do things for themselves by learning to make choices and to share and co-operate. We believe our environment will deliver effective learning where children will develop essential life-long skills, enthused and inspired to become autonomous and intuitive learners.
What happens in Reception?
A typical day in Reception consists of daily phonics, literacy and maths groups, alongside and topic, RE and children's interests – which cover all of our EYFS curriculum. We have areas of provision; both inside and outside -which are enhanced to support our experiences and learning. Areas of provision include mark-making, malleable, water and sand play, painting and model building, construction, role-play and a book area. We like to have a varied and lively classroom environment where both the outdoor and indoor activities give the children their best chance of accessing the full foundation stage curriculum. We aim to build children who are independent, confident and thoughtful, which is an essential part of each child's learning journey.
We enjoy celebrating our faith in God through songs and worship and it is through this that we make positive choices in everything we do. We recognise that all of our children are unique, individual and special and allow all of our children to show their many talents.
We recognise the important work that parents play in building on the skills learnt in school. Our children are encouraged to read at home, practice their letter sounds, read their tricky bear words and complete their homework activity, alongside the homework challenge set on Tapestry every week.
If you need any help uploading on Tapestry please speak to a member of staff or follow the link https://tapestry.info/wp-content/uploads/sites/2/2020/03/How-to-create-Observations-for-relatives.pdf to help!
Reading books will be changed weekly. Children need their books on their designated reading day in their book bags.
We upload any wow moments that your child has done on Tapestry. We also share any information and the weekly home Rainbow challenge.
_____________________________________________________________________________________________
Phonics
We use the Little Wandle phonics scheme to teach our phonics sessions. You will find a tricky word mat with all of the tricky words that we learn in Reception ready for Year one. You will also see the grow the code sheet with all the phonemes that we will teach in reception. We will update you weekly about which phoneme we have learnt each week on Tapestry.
Have a look at some of the videos that shows you how we teach phonics to your child.