Welcome to Year Three!
Hello and welcome to the class page for Year 3!
Year 3 marks the beginning of Key Stage 2, which means the children will build on everything they have learnt so far in Early Years and Key Stage 1 and apply it to the Year 3 curriculum. This means children will be starting to work more independently on a variety of engaging topics across the school year.
Please find further information below about current learning and events in Maple and Hazel class.
School Closure Activities
10.3.23
Please find below activities to download and complete at home
English:
A preposition is a word that tells you where or when something is in relation to something else. Examples of prepositions include words like after, before, on, under, inside, and outside.
The house was on the hill beside a tree.
In this sentence 'on' and 'beside' are prepositions that show you exactly where the house was.
https://www.bbc.co.uk/bitesize/topics/zwwp8mn/articles/zw38srd
Follow the link, watch the video, and complete the quizzes.

Then, complete the worksheet below (It can be downloaded or children can write their answers on paper)
Writing – Setting description
We want you to explore your surroundings and see how the snow has changed them. Take a snowy picture (this can be from your window or from a snowy walk you take) and use the steps to success to describe it. Take a look at Mrs. Wilkinson's example below.
Phonics:
Using all of the phonemes we have been practicing in school, click on the link below to generate a mock screening check. Remember to carefully sound out and blend each word. The pass mark for last year was 32 out of 40. Refresh your browser to generate a new set of words. How many phonics screening checks can you complete? Oxford Phonics Check Support
Spring term
This term Year 3 will be learning 'Why were the Ancient Greeks ruled by their gods?' in their curriculum lessons. They will learn about: how the Olympics were started, Ancient Greek city-states, Alexander the Great, which gods they believed in, and why. Art lessons will link to this as all the children will design and create an Ancient Greek theatre Mask. In English, the children will recreate the myth of 'Theseus and the Minotaur'. They will change the hero, beast, and setting to produce their own myths. Take a look at our knowledge mats below.
History
Maths
Science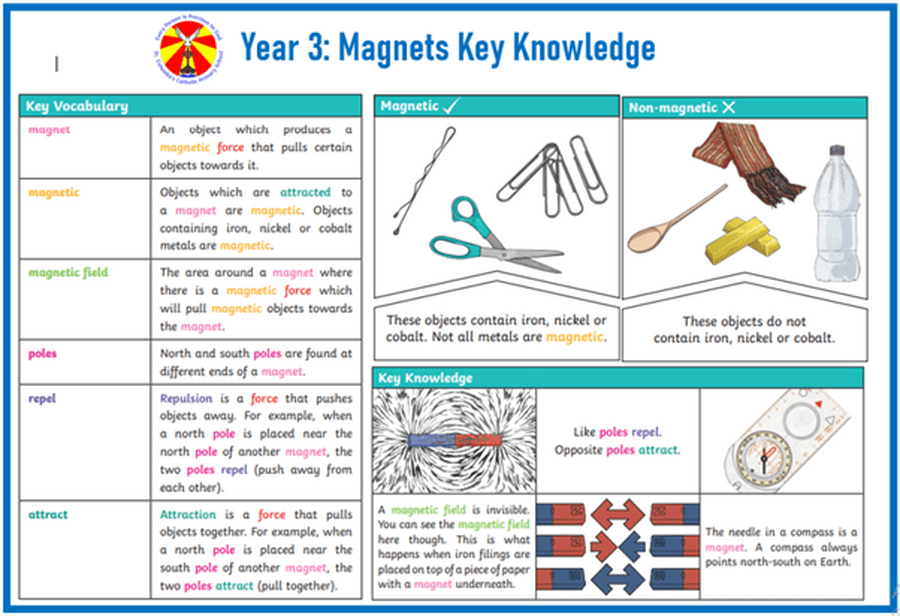 Religious Education
Physical Education
Year 3's P.E. day will be on a Tuesday afternoon. Please send your child in their P.E. kits and please make sure they bring a water bottle.
Reading Books
Children receive a reading book to take home and a reading record book. Please make sure you listen to your child read every day and record the name of the book, page number and any comments about their reading. We always love to hear how your children are getting on at home!
Thank you for your support with this.
If you need to speak with your child's class teacher then our doors are always open.
Weekly Homework
Levelled reading book
Library book (reading for pleasure)
Spellings
Maths
Times tables
Curriculum
Scan the QR codes below for Timetable Rockstars and Spelling Shed!
Meet the Year 3 Team
MISS NEWTON (CLASS TEACHER AND ASSISTANT HEADTEACHER)
MRS WILKINSON (CLASS TEACHER)
MRS LEEMING (TEACHING ASSISTANT)
MRS MCDONNEL (TEACHING ASSISTANT)