Reading Recommendations
Pupil Recommendations
"I like The Tiger Who Came to Tea because the tiger eats everything and drinks everything!" Nathan, Year 1
"My favourite book is I am a Tiger because it is really funny. A little mouse thinks he's a tiger and he calls animals the wrong names. I've read this book lots of times, about ten times!" Eric Year 2
"I would recommend a Diary of a Wimpy Kid, because it's really nice to read. You never know what's going to happen next. Gregory is serious and his friends are really funny. They make up silly rules that make me chuckle. It inspires me to read. Pick up Jeff Kinney's book now!" Zosia, Year 3
"You should read Danny the Champion of the World because I like how you don't know what's going to happen next. Read it to find out. The thing I like about the characters is they're all different. Danny always wants to find out what's going on like me! He asks so many questions. Impossible to put down!" Artur, Year 4
"I would recommend Kensuke's Kingdom because it has lots of adventure. If you are a fan of nature, then go ahead and read this book. It has sailing boats and unexpected characters getting lost at sea with a mysterious figure. This is written by Michael Morpurgo who has written lots of books to enjoy." Lena, Year 5
"I'd recommend Agent Weasel and the Abominable Doctor Snow. A vast adventerous book. Agent Weasel enjoys hot chocolate with sprinkles but no cream - unlike me! You never know what could happen. One minute he's on top of the mountain and the next he's falling down it with a wooden sledge. In search of a bad guy through a winter wonderland. If you like spy novels, you'll love these. Try and find the secret before anyone else'' JoJo, Year 6
Teacher Recommendations
Every teacher recommends a book each half term to their class. This recommendation is based on an age appropriate book for their year group and this is also displayed on their classroom doors so that other children can be inspired to read different books. These books are available for the children to read from either the library or their classroom reading corners.
50 Recommended Reads
Why not take a journey through 50 books recommended for each year group. You never know where they may take you!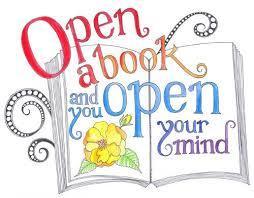 There are also a fantastic selection of 'themed' books for both EYFS and KS1 with a file to each book so you can dive into a book and explore further!